From https://www.fortunebuilders.com/
Key Takeaways
Ask your inspector important questions like "are you a member of a professional inspection organization," "what is your background and experience," "how long will the inspection take," and "can I attend the inspection" to ensure you are fully prepared.
When inspecting the exterior of your home, be sure the foundation is visibly in good condition.
When inspecting the interior of your home, be sure you are aware of any strange odors coming from inside, this could be a sign of mold growth.
---
You've made an offer on a home, your offer was accepted, and now you're in escrow waiting for inspection day. How will you succeed? By crossing item off our thorough home inspection checklist.  With a home inspection checklist by your side, you'll move into the home of your dreams in no time.
Buying your first home is accompanied by a myriad of emotions. You're excited because you finally have a place to call your own. You're nervous to look at your savings account after paying a down payment. You're exhausted after spending months working with an agent to find the perfect home.
Don't worry, this rollercoaster of feelings is completely natural and will come to an end soon. The hardest steps are out of the way when all that's left is an inspection and final walkthrough. And because the inspection process can be demanding, we've created an ultimate home inspection checklist to ease your fears and help transition you into the home of your dreams. Who needs first time homebuyer 101 when you have this available?
Home Inspection Checklist Part 1: Finding The Right Inspector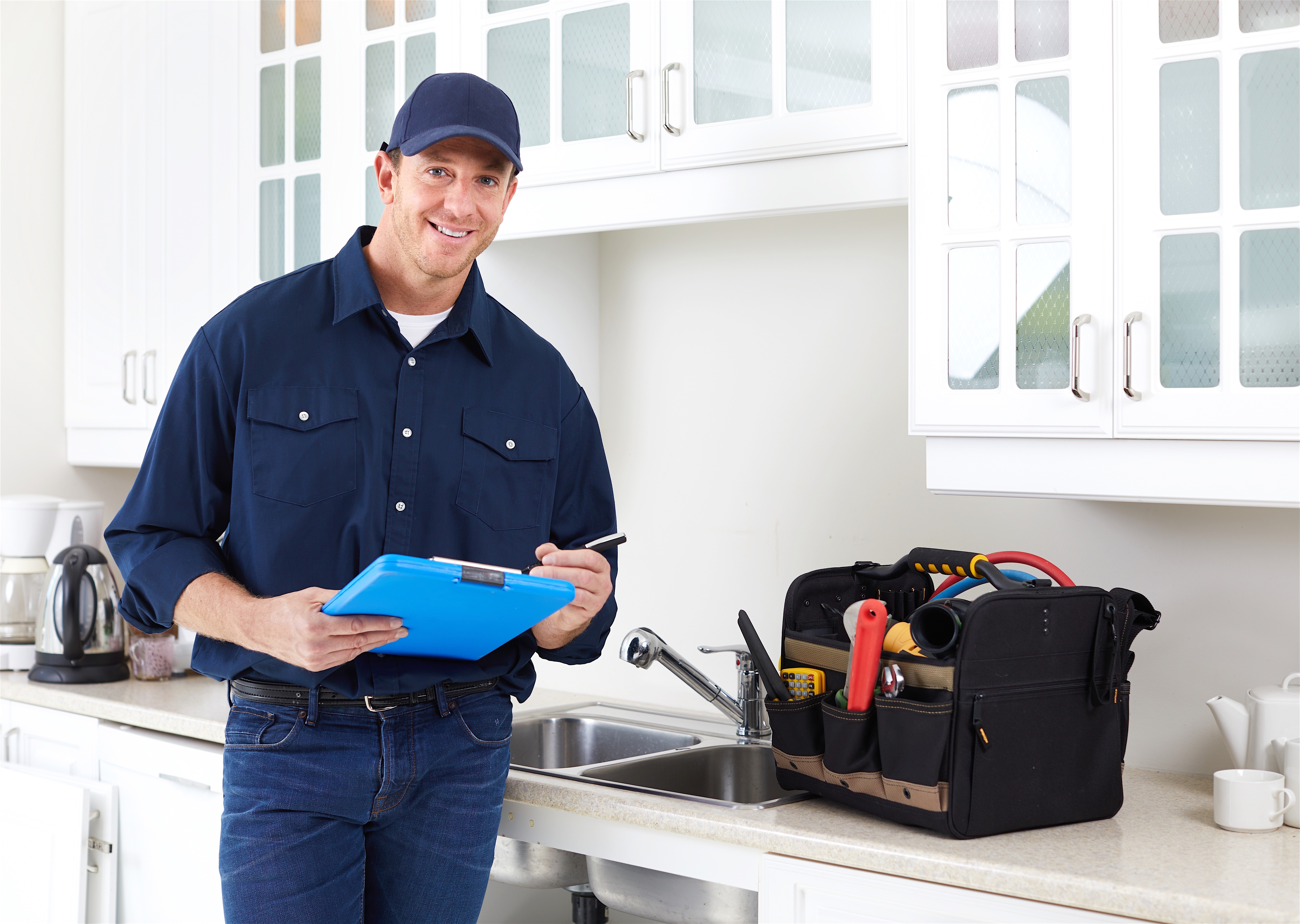 If you are working with a real estate agent, he or she should be able to help you find a licensed home inspector. If not, there are plenty of online resources that will reveal a list of professionals to work with in your area.
The best way to find a home inspector that will meet your needs is to ask around. Talk with friends and family to find recommendations. Check online reviews to see whether or not past clients had a positive experience. The last thing you want is to work with an inspector who is more concerned about their paycheck than your well-being. Just be sure to work with a person who has proven, thorough results.
Ask your inspector these questions to discover whether he or she will be the right fit:
"Are you a member of a professional inspection organization?"    The most reputable inspectors should be a member of either "The National Association Of Home Inspectors", "The American Society Of Home Inspectors", or "The International Association Of Certified Home Inspectors".
"What is your background and experience?"    You want to work with an inspector who has the basics of local building codes and requirements down to a tee. If you are buying an older home, or a "fixer upper", it is best to find an inspector who has experience working with similar properties.
"How long will the inspection take?"    If your inspector says your inspections will last less than one hour, you are working with the wrong professional. Home inspections take two to three hours on average and can take even longer if you're moving into a larger home.
"Can I attend the inspection?"    You should attend your final home inspection no matter what. Two sets of eyes are always better than one and you can't guarantee your inspector will catch everything. If your inspector refuses to let you attend the inspection, this is an automatic red flag.
Home Inspection Checklist Part 2: Preparation & Due Diligence

This should go without saying, but It is also important to do your own research on potential inspectors ahead of time. (Even if you think you don't have time, such as when buying a home in summer.) While a plumber or an electrician has in-depth knowledge about certain aspects of a home, your inspector should possess a broad knowledge of a home's systems and structures. Your inspector should be objective, independent, and not affiliated with the seller in any way. No first-time homebuyer wants an inspector who doesn't have their best interest in mind.
If possible, walk through your new home on your own before inspection day. This way, you can put together a list of questions for your inspector and the seller. The worst thing you can do is show up to inspection day ill prepared; you will be blindsided and thus be incapable of assessing every damage.
Home Inspection Checklist Part 3: Inspection Day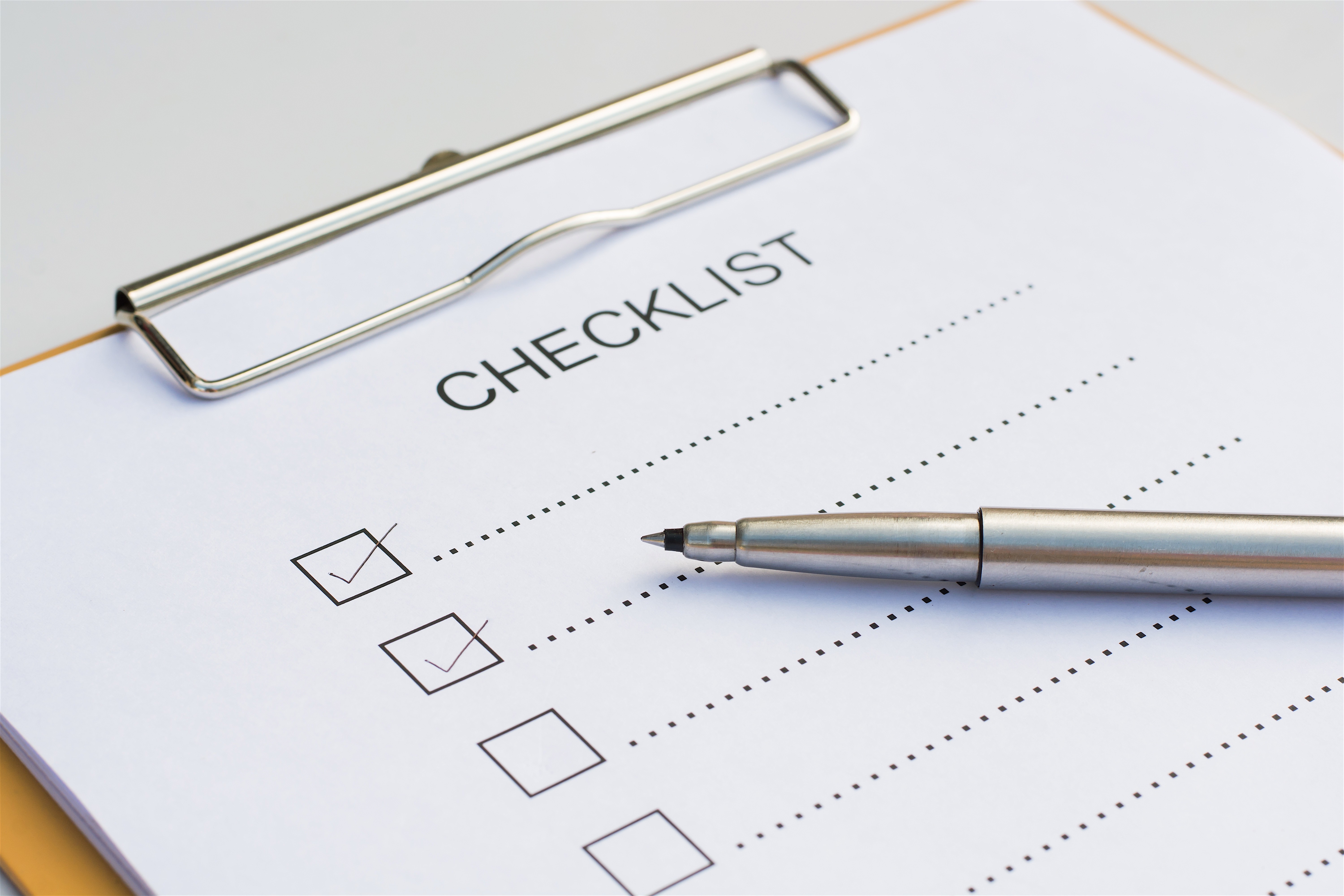 If you are working with a professional inspector (which should be a no brainer) he or she should know what to look for. But to avoid forgetting a crucial step that has the potential to ruin your deal, keep these questions handy during your inspection and walk through:
Foundation, Structure & Exterior
Is the visible foundation in good condition?
Are there cracks or shifts in foundation at the base of the walls and ceiling?
Is there proper drainage carrying water away from the house?
Are there any obvious soggy areas in the landscaping?
Is there any evidence of standing water?
Are there leaks in the septic tank?
Is there any evidence of termite damage or rotted wood?
Are windows and door frames square or bowed?
Are there large cracks in the stucco?
Is the exterior paint stained, peeling, or faded?
Does the home look as though it will need repairs in the near future?
Is the roof decaying?
Does the roof have patching?
Is the chimney in good condition?
Do the gutters properly drain?
Is the siding cracked, loose, rotted, or decayed?
Interior
Are there any strange odors coming from inside the home?
Are any appliances included in the purchase of the home? (I.e. refrigerator, dishwasher, washing machine, etc.)
Is there evidence of proper insulation?
Have the electrical outlets been tested?
Are there stains or other damages on the floors?
Will any flooring need to be replaced?
Are there an adequate number of electrical outlets in every room?
Do windows and doors operate properly?
Are the joints around window frames caulked?
Is there leakage in or around sinks?
Is the water pressure adequate?
Is there sufficient ventilation throughout the home?
Do toilets operate properly?
Can you easily spot the required smoke and carbon monoxide detectors?
Are there stains on the underside of the roofing in the attic?
Does the attic have sufficient insulation and ventilation?
Are there any open electrical splices in the attic?
Plumbing & Heating/Cooling System
Do pipes leak?
Are pipes rusted or damaged?
Is the water pump in working condition?
Does the hot water temperature exceed 125 degrees Fahrenheit?
Do pipes restrict water flow?
Does every room in the home receive sufficient air flow?
Does the cooling unit appear rusty?
Have the air filters in the cooling unit been replaced recently?
Is there a history of asbestos on heating pipes, water pipes, are air ducts?
Can you smell gas?
Electrical
Are there any exposed splices?
Are cables secured and protected?
Can you locate the service panel?
Are fuses or breakers overheating?
Be sure to cross off every question on this home inspection checklist and you'll be living comfortably in your new home in no time!